Data for Peace Dialogue: Building peace in the age of emerging cybersecurity risks
The emerging growth of digital technologies powered by large volumes of data opens new vulnerabilities for state and non-state actors across the world. Over the last couple of years, we are witnessing a dramatic surge in malicious incidents targeting not only financial institutions, health-care facilities, and energy grids, but also humanitarian and UN missions who face an increasing number of cyberattacks.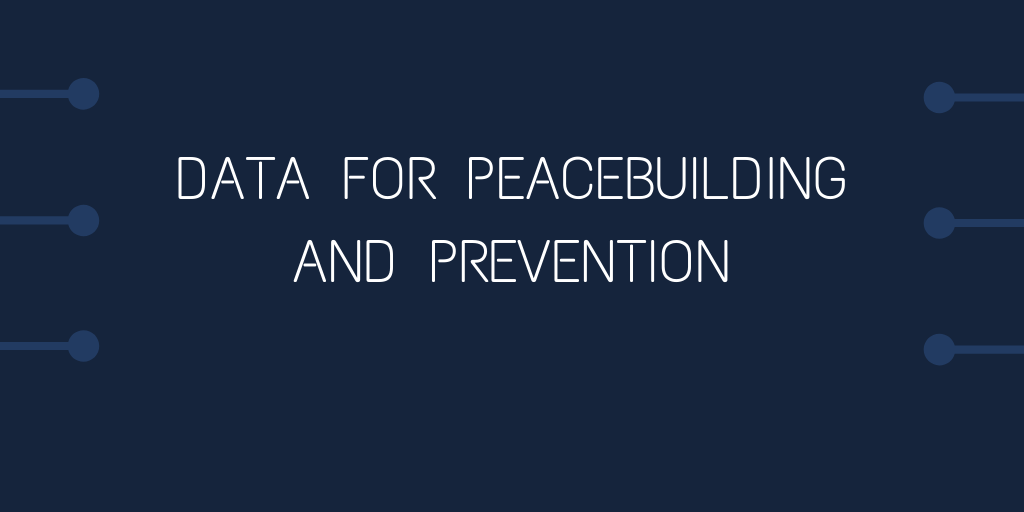 A prime example is a sophisticated cyber security attack launched against computer servers hosting information held by the International Committee of the Red Cross (ICRC) in February 2022. This attack compromised the personal data and confidential information of more than 515,000 vulnerable people, including those separated by their families due to conflict, migration, natural disaster; missing persons and their families; and people in detention. This security breach reveals the potential risks in sharing confidential information publicly, and puts vulnerable people who are already in need of humanitarian help in further risk.
ICRC's cyber security attack is another reminder that any data for peace comes with grave cybersecurity risks. In fact, as the future further integrates AI and related technologies to peacebuilding and prevention work (i.e. through data sets captured with satellites and drones, data stored in dashboards and maps, data captured from traditional and social media, or directly from beneficiaries and populations in need of help), cybersecurity risks will not only increase, but potentially undermine societal trust in peace operations and programming.
This month's featured speakers will discuss the current and future potential cybersecurity risks in the humanitarian and peacebuilding space and share potential avenues towards building a collective resiliency against cybercrimes. We will also explore what solutions can and should be adopted; how governments, private sector, and civil society can come together to commit to agreements they have made so far; and ultimately how can we sustain peace in cyberspace.
Agenda
10:00 – 10:05 AM Welcome and Intro
Paige Arthur, Deputy Director, NYU Center on International Cooperation
Branka Panic, NYU CIC Non-Resident Fellow, AI for Peace Founder
10:05 – 10:40 AM Discussion
Eleonore Pauwels, Senior Fellow with GCCS, Director of the AI Lab at Woodrow Wilson International Center for Scholars
Adrien Ogee, Chief Operations Officer, CyberPeace Institute
John Hering, Senior Government Affairs Manager for the Digital Diplomacy team, Microsoft
Ziad Achkar, Research Affiliate at the Better Evidence Project, George Mason University
10:40 – 11:00 AM Q&A
Follow the conversation on Twitter: #Data4Peace
Vertical Tabs