Data-driven insights is an integral part of our programs. Our data tools support peer organizations, researchers, policymakers, and other institutions in their work.

UN Senior Leadership Appointments Dashboard
This online dashboard tracks diversity at the leadership level for the United Nations, collating information about appointments of its most senior leaders since 1996, tracking various measures of diversity including gender, national origin, age, and educational background.
View Dashboard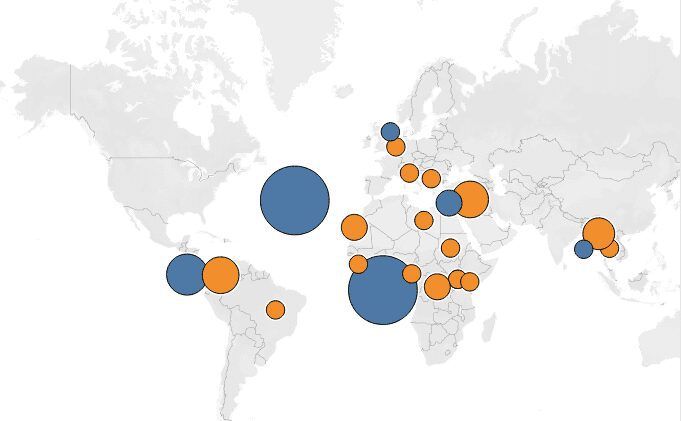 Ecosystem Map: Data for Peacebuilding and Prevention
This map is an interactive digital tool that visualizes existing organizations working at the intersection of data and peace/prevention.
View Ecosystem Map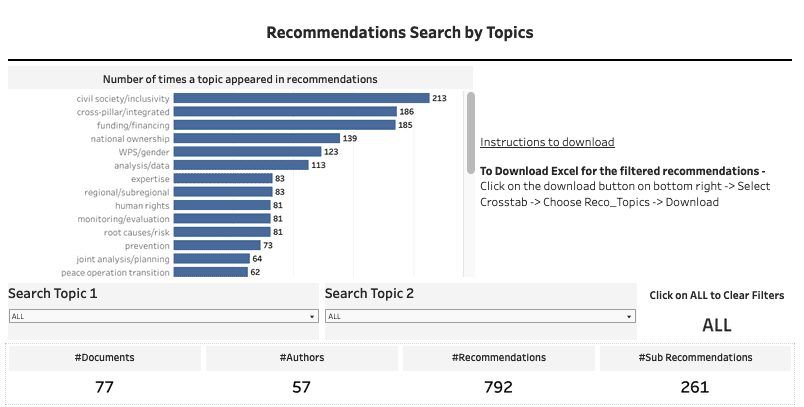 Peacebuilding Architecture Review Matrix
This matrix tool extracted the recommendations from the more than 70 papers that were submitted for the UN peacebuilding architecture review in 2020, and consolidated close to 800 recommendations from the UN, member states, civil society organizations, Independent Eminent Persons, and Peacebuilding Commission (PBC) consultations.
View the Peacebuilding Architecture Review Matrix
Stay Connected
Join our mailing list to receive regular updates on our latest events, analysis, and resources.

]