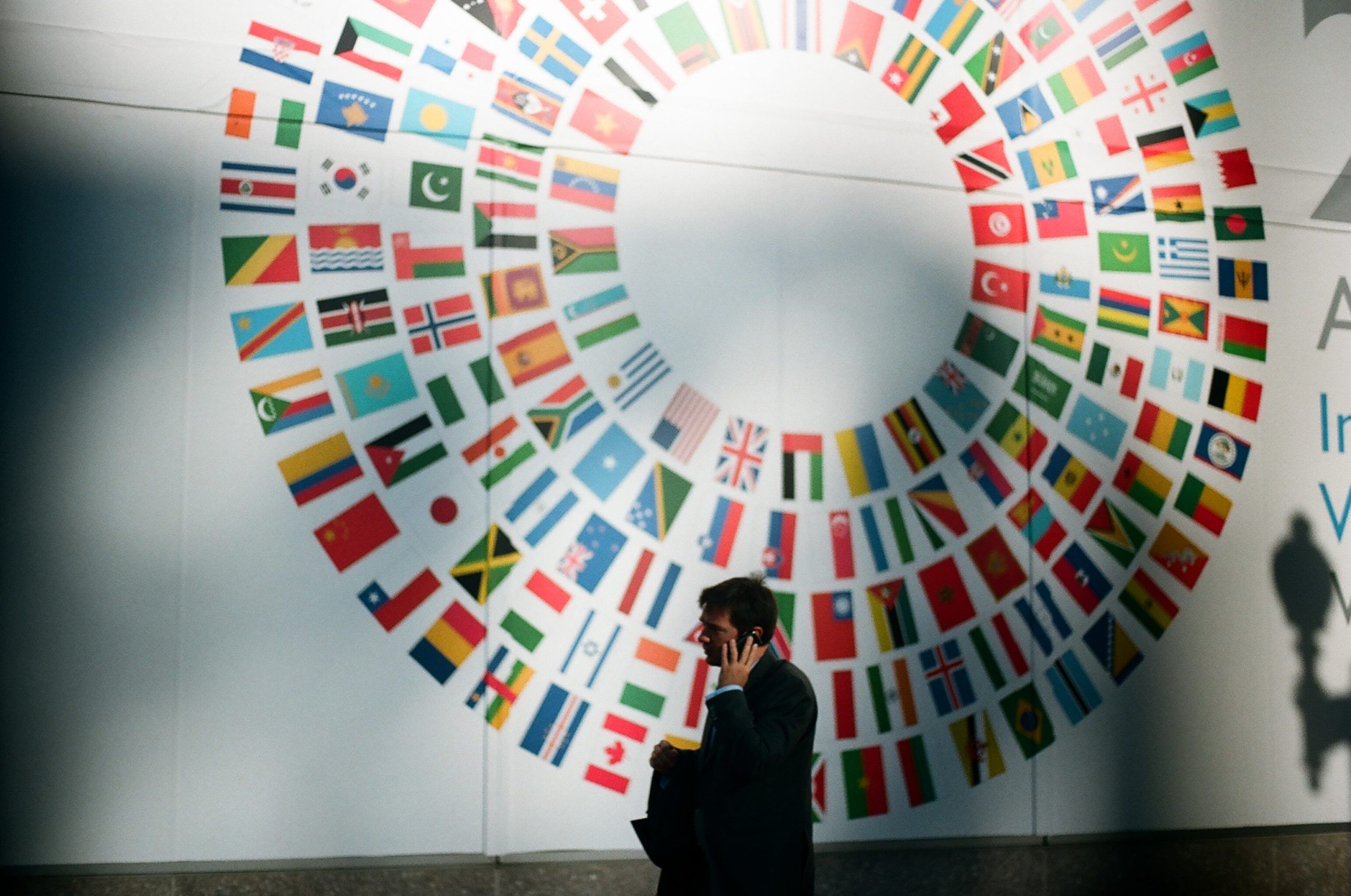 Good Peacebuilding Financing: Now or Never?
Good Peacebuilding Financing
Announcing the Good Peacebuilding Financing Series
Budgets are squeezed; instability is on the rise. What is to be done?
Whether peace is threatened by a rogue neighbor, grievances between groups, or gangs in the streets terrorizing communities, sustaining peace and preventing conflict and violence will always be a better strategy than correcting after the fact.
Yet the commitment to peacebuilding—and the predictable, long-term financing it requires—remains dismal. When the missiles stop exploding and the sirens stop ringing, media attention will shift away from the current war and humanitarian crisis in Ukraine, along with our attention. This cycle of heightened notice and a return to status quo repeats itself again and again. Afghanistan, Syria, Sudan, Libya, Mali all are examples of current crises no longer visible in global forums, but that remain urgent due to the scale of human suffering and the humanitarian resources needed to respond to them.
CIC has been working with a group of global think tanks over the last twelve months, grappling with the enduring challenges of financing for peacebuilding. This is not a new issue. The New Deal advanced in 2011, and the more recent Stockholm Declaration of 2016, both speak to more conflict-sensitive donor practice, strengthening of country systems, supporting local ownership and—yes—increasing the quality and quantity of financing for peacebuilding that is predictable, flexible, and adequate.
Despite these good past efforts, the patterns of peacebuilding financing are stubbornly resistant to change. There is continued fragmentation, a proliferation of objectives, a struggle for national ownership, and a lack of coherence at country-level.
Why can't we get this right?
The question is, what is actually ailing peacebuilding financing? As the poor cousin of development assistance, peacebuilding as a thematic issue, is typically seen as a small niche or add-on in financing discussions, even in the most challenging fragile contexts. In addition, peacebuilding tends to be funded by a small group of what could be referred to as sectorally aligned, like-minded members. But even within those members, there often is not a strong domestic political constituency to push for peacebuilding as a priority, and to protect it when budgets are under pressure.
This situation is further compounded by the fact that "peacebuilding" is an evolving term. It paradoxically, suffers from an overly expansive definition (spanning institutional strengthening, to social cohesion, to addressing inequalities, state-society relations etc.). This means that it can be everything and nothing, all at once. Arguably, this fluid definition, makes it difficult for policymakers to grab onto the peacebuilding agenda in concrete ways, and as such, complicates how to argue its case across bureaucratic silos and even harder to demonstrate results.
Add to this a rapidly changing geopolitical order, in which the composition of financing available in fragile and conflict-affected countries is changing dramatically, and entrants like China, the Gulf States, India, and others are shifting incentives on the ground. The expanding role of these emerging powers is rarely acknowledged in terms of scale and approach, and it changes our understanding of the "we" involved in peacebuilding financing. Continuing to have the conversation among the small club of Development Assistance Committee (DAC) donors, to the exclusion of this group, undermines the full appreciation of what is shifting in the peacebuilding financing landscape.
The other reality, accentuated by the COVID-19 pandemic, is that the coffers of global development financing are shrinking in relative terms. The needs of peacebuilding financing are increasing, but the pace of growth of the envelope is not keeping up. The effects of the budget squeeze occasioned by the pandemic are likely to be felt for a much longer time. As such, thinking around how to improve coherence and alignment within existing resource streams will be an imperative.
Why now?
Next month, there will be a High-level Meeting on Peacebuilding Financing at the UN, which member states called for in 2020 as part of the review of the peacebuilding architecture. Ideally, this should be an opportunity to finally tackle the challenges of fragmentation, donor-driven programming, lack of coherence in strategy, etc. It might also be a moment to take stock of the fundamentally geopolitical character of the changing landscape for financing in fragile countries, opening the door to a new dialogue between DAC and non-DAC donors.
But although member states called for this meeting, they have not yet put many concrete proposals on the table. Egypt and Germany have led discussions in the Peacebuilding Commission on issues around peacekeeping-to-peacebuilding transitions and innovative financing respectively). But these are narrow issues that, although important, do not get at the heart of the current challenges facing the UN system or the donor community.
We are now about six weeks out from the High-level meeting, and the main discussion in New York is about the proposal for a new assessment to provide sustainable and predictable financing for the Peacebuilding Fund (PBF). This proposal could provide an essential support to an extremely well-regarded financing instrument at the UN, and it deserves every serious consideration. At the same time, it would be a missed opportunity if solving the problem of PBF funding were to become the main focus of the meeting. The challenges are much larger than the PBF.
What is the Good Peacebuilding Financing initiative?
There are practical opportunities that can be seized, building upon previous initiatives (like the International Dialogue on Peacebuilding and Statebuilding) which have established the (as yet to be fully implemented) bedrock principles for cooperation in fragile countries. This is where the Good Peacebuilding Financing initiative comes in. Initiated by Sweden during the 2020 review of the peacebuilding architecture, and included in the letter from the Independent Eminent Persons to the Secretary General. It has grown into a global stock-take to identify practical, actionable commitments that donors (DAC and non-DAC alike) can take to improve peacebuilding financing. The technical process has benefitted from inputs by SIPRI, ISS-South Africa, ODI, European Centre for Development Policy Management, Dag Hammarskjöld Foundation, and the Doha Institute.
These commitments include the need to strengthen coherence between the UN and the international financial institutions at global and country levels—CIC and the Center for Global Development covered some of these actions in a previous report. Additionally, they include suggestions for: shaping a new global dialogue on peacebuilding financing, overcoming bureaucratic silos that incentivize fragmented approaches within governments, rethinking how we monitor financial flows and results, ideas for building a more stable political constituency to support peacebuilding outside of its "niche," and improving sustainable support to some of the most important peacebuilding actors: local women's and youth organizations.
Over the next six weeks, we will be publishing research from CIC—including our full set of recommendations for Good Peacebuilding Financing—and from technical partners in the lead-up to the High-level Meeting as part of our Good Peacebuilding Financing Series. The goal is to spark debate and put some fresh ideas on the agenda.
The stakes are real. With the failure to do better, it is the women and children of Syria, that wake up every day to violence and trauma, with no real solution in sight. It is people in Somalia who continue to face the threat of terrorist activities by Al-Shabaab. It is whole communities now unsure how and when they will ever access basic services like education, health, and sanitation following the take-over of Afghanistan by the Taliban.
And so, we must also look beyond the High-level Meeting. None of these ideas are ones that could be quickly implemented. The meeting should be seen as a moment where commitments can be made—but momentum must be carried past, or we will see the same stagnant result that we have seen from previous initiatives. The opportunity is now.
Download Good Peacebuilding Financing: Recommendations for Revitalizing Committments →
Photo credit: Markus Krisetya/Unsplash
Luisa Portugal
Stay Connected
Join our mailing list to receive regular updates on our latest events, analysis, and resources.