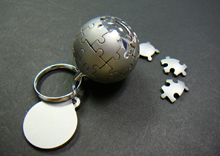 Over the next year as discussions on the post-2015 development agenda continue, a number of substantive questions will be debated. Among them are ten big questions:
What does universality mean? There is a strong consensus that goals should be universal, covering all countries, and the debate seems to have settled in favor of having a single set of goals covering both poverty eradication and sustainability. More cynical observers suggest that member states are keen on universality, but not when it implies significant changes to domestic policy. In this regard, a lack of engagement by ministers of finance and other policymakers is a cause for concern.
How will global goals/national targets work in practice? Despite the calls for universality, there has been much discussion of the idea that post-2015 goals should not apply rigidly to every country. Such an approach contradicts the logic of global goals that guarantee minimum standards to all citizens, and there is concern that countries will fail to set themselves stretching targets. It could also make it hard to compare progress across countries.
How should poverty be defined? The ambition to 'end extreme poverty within a generation' has strong political resonance. Many countries, however, point out that the $1.25/day absolute poverty line is not relevant to poverty in their country. The international community needs to decide whether to stick with the existing poverty line, move to a higher line, or create a goal with different targets for countries at different levels of development.
What happens now on inequality? Civil society and member states have indicated that they believe inequality is a priority. An income inequality goal represents significant technical difficulties, both in terms of the measure used and whether the international community has standing to suggest an 'ideal' level of inequality. It could also represent a red line for some countries: the US, Mexico, Brazil, and South Africa all fall into the most unequal quartile using the Palma ratio.
How will issues such as conflict and governance be handled? Many countries strongly favor goals to ensure stable, peaceful societies, good governance, and effective institutions. Conflict-affected states are generally supportive of a greater focus on effective governance and tackling instability. Much will depend on how strongly they lobby in support of a common position. Some countries are concerned by the securitization of development issues or threats to national sovereignty.
How much ambition on sustainability? Few, if any, member states are outwardly opposed to putting sustainability at the heart of the new agenda. However, none of the major economies are currently developing sustainably and there is little sign that their governments are prepared for a major transformation in their development model. Hard questions need to be asked about how far a goal-setting exercise can further this politically contentious policy agenda.
What to do about climate change? Climate change has major implications for much of the rest of the agenda. The year 2015 is the deadline for the negotiation of "a new and universal greenhouse gas" outcome to be negotiated through the UN Framework Convention on Climate Change. It remains far from clear whether voluntary post-2015 goals can support a binding agreement through the UNFCCC.
How clear is the implementation agenda? It seems likely that much of the post-2015 agenda will lead towards areas of work where development actors are less sure of how to make progress – such as moving to green economies or promoting climate resilience. Consensus will be harder to achieve on the post-2015 agenda if doubts grow that it can be effectively implemented.
Is there genuine appetite for a new global partnership? Many member states are looking for rich countries to make commitments that go far beyond conventional assistance, especially in areas such as technology transfer and climate finance. Rich countries, meanwhile, seem to have few new contributions to building a global partnership capable of delivering a much broader sustainable development agenda. A richer debate is badly needed in this area.
Above all, what will be the political deal at the core of the post-2015 agenda? The architects of the MDGs were clear that the goals were ultimately a means of rebuilding Official Development Assistance (ODA) flows after the 'lost decade' for development. This time, ODA and other financial flows will remain critical; but they will also need to be matched by a new relationship between rich countries and those whose economies have grown rapidly. So far, at least, there has been relatively little thought about what the key elements of such a partnership would need to be, or the political prospects for securing them. CIC's report, What Happens Now? Taking the Post-2015 Agenda to the Next Stage, reviews key inputs into this intergovernmental process and provides a road map for member states geared toward negotiating a final agreement.
Publication Date:
Dec 03, 2013
Author(s):
Alex Evans,
David Steven
Topic(s):
Post 2015 Development
Program(s):
Pathfinders for Peaceful, Just and Inclusive Societies
Bryony Steyn, Rabab Hteit
Stay Connected
Join our mailing list to receive regular updates on our latest events, analysis, and resources.