Desarrollo en América Latina en 4 Gráficos
Shelley Ranii and Ashley Skiles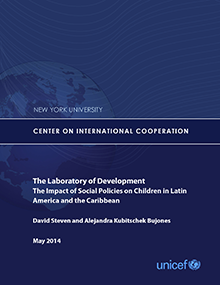 En el último año, CIC ha explorado las tendencias y políticas de desarrollo en América Latina y el Caribe para el desarrollo. La región es un estudio particularmente interesante de las políticas de desarrollo, ya que, como hemos notado antes, se ha implementado programas innovadores que combinan la reducción de la pobreza y la inclusión social.
La oficina de UNICEF en América Latina y el Caribe nos pidió que evaluáramos el progreso de la región en los derechos de los niños antes del 25º aniversario de la Convención sobre los Derechos del Niño. Nos fijamos en las tendencias generales de desarrollo en la región, identificamos las políticas que han tenido un gran impacto, y enumeramos los principales desafíos que la región tendrá que enfrentar en la era del desarrollo de la agenda post-2015. Puede encontrar los resultados de nuestro estudio aquí, pero a continuación compartimos unos gráficos que presentan los puntos clave de la trayectoria de desarrollo de la región ha experimentado en las últimas décadas.
1. Crecimiento Económico
La economía de la región ha experimentado un fuerte crecimiento desde 1990, y ocho países han tenido crecimiento en el PIB per cápita al quíntuplo. El crecimiento económico representó más de dos tercios de la reducción de la pobreza de la región en la última década. Guatemala, Honduras, Nicaragua y Panamá han hecho el progreso más rápido en la reducción de la pobreza extrema (menos de de $1,25/día).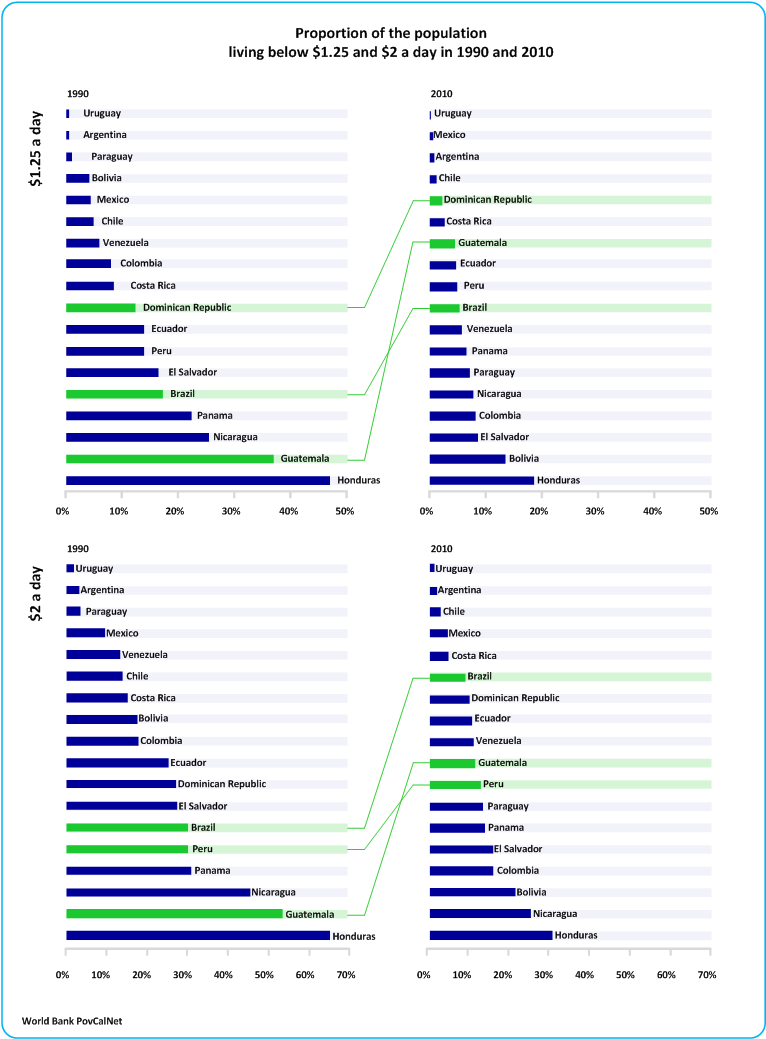 2. Expectativa de vida
Han habido grandes avances en las últimas décadas, y los niños constituyen el grupo que ha tenido más progreso en el tema de la salud con disminuciones drásticas en las tasas de mortalidad infantil de niños menores de cinco años. Cuba, Perú, Brasil, El Salvador y Uruguay han logrado avances especialmente impresionantes.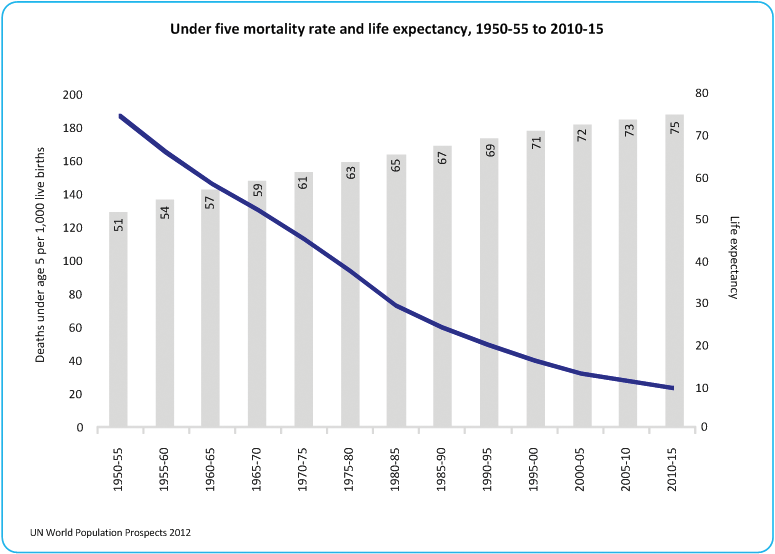 3. Educación
La región está cerca de alcanzar el acceso universal a la educación primaria. La matriculación neta ha aumentado un 13% desde el año 1990 a un 95%. Sin embargo, las tasas de deserción son altas, con un 17% de niños que abandonan la escuela antes de la calificación final.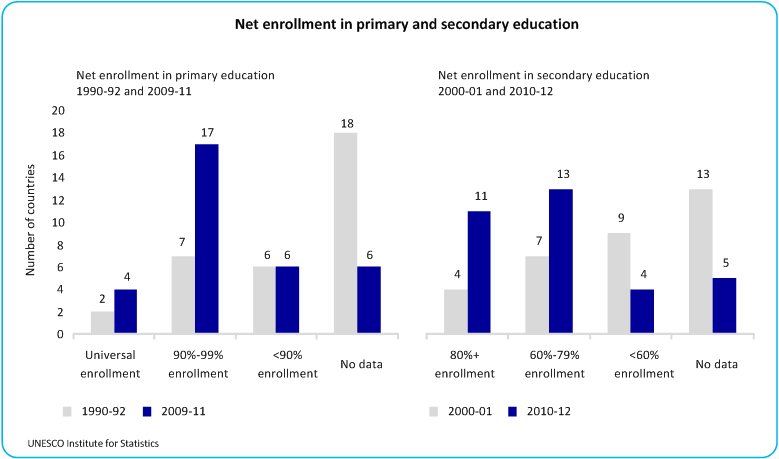 4. Violencia
Los niveles de violencia permanecen altos. Los homicidios en la región aumentaron de 63.000 en 1995 a 110.000 en 2011. América Central y el Caribe son las únicas dos sub- regiones globales que han visto un aumento en las tasas de homicidio durante ese período. Sólo seis países (Chile, Surinam, Cuba, Argentina, Uruguay, y Antigua y Barbuda) están por debajo de la tasa de homicidios promedio mundial de 6,9 por 100.000.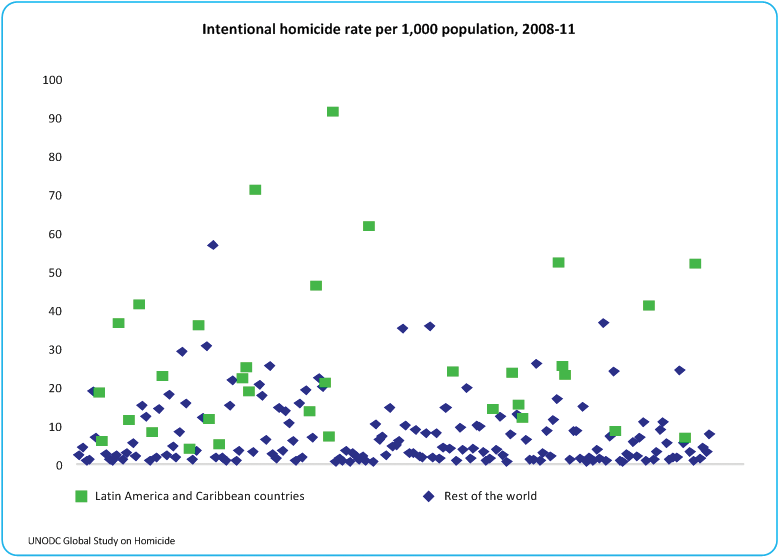 Para obtener más información sobre estas cifras y cuales políticas sociales han sido más eficaces en la promoción de los derechos del niño, puede acceder el informe completo aquí: El laboratorio del desarrollo: El impacto de las políticas sociales en los niños y niñas de America Latina y el Caribe
Publication Date: 
Oct 17, 2014
Author(s): 
Shelley Ranii,
Ashley Skiles
Region/Country:
Latin America
Topic(s):
Post 2015 Development
Program(s): 
Pathfinders for Peaceful, Just and Inclusive Societies
Bryony Steyn, Rabab Hteit
Stay Connected
Join our mailing list to receive regular updates on our latest events, analysis, and resources.