Describing the coronavirus pandemic as a "global health crisis unlike any in the 75-year history of the United Nations" the UN has in recent days called for the launch of a large-scale, coordinated, and comprehensive multilateral response to combat the virus and its attendant economic and social consequences. It has published a set of action plans that aim to avert the potentially catastrophic impact of the virus, especially on the world's most vulnerable and impoverished communities.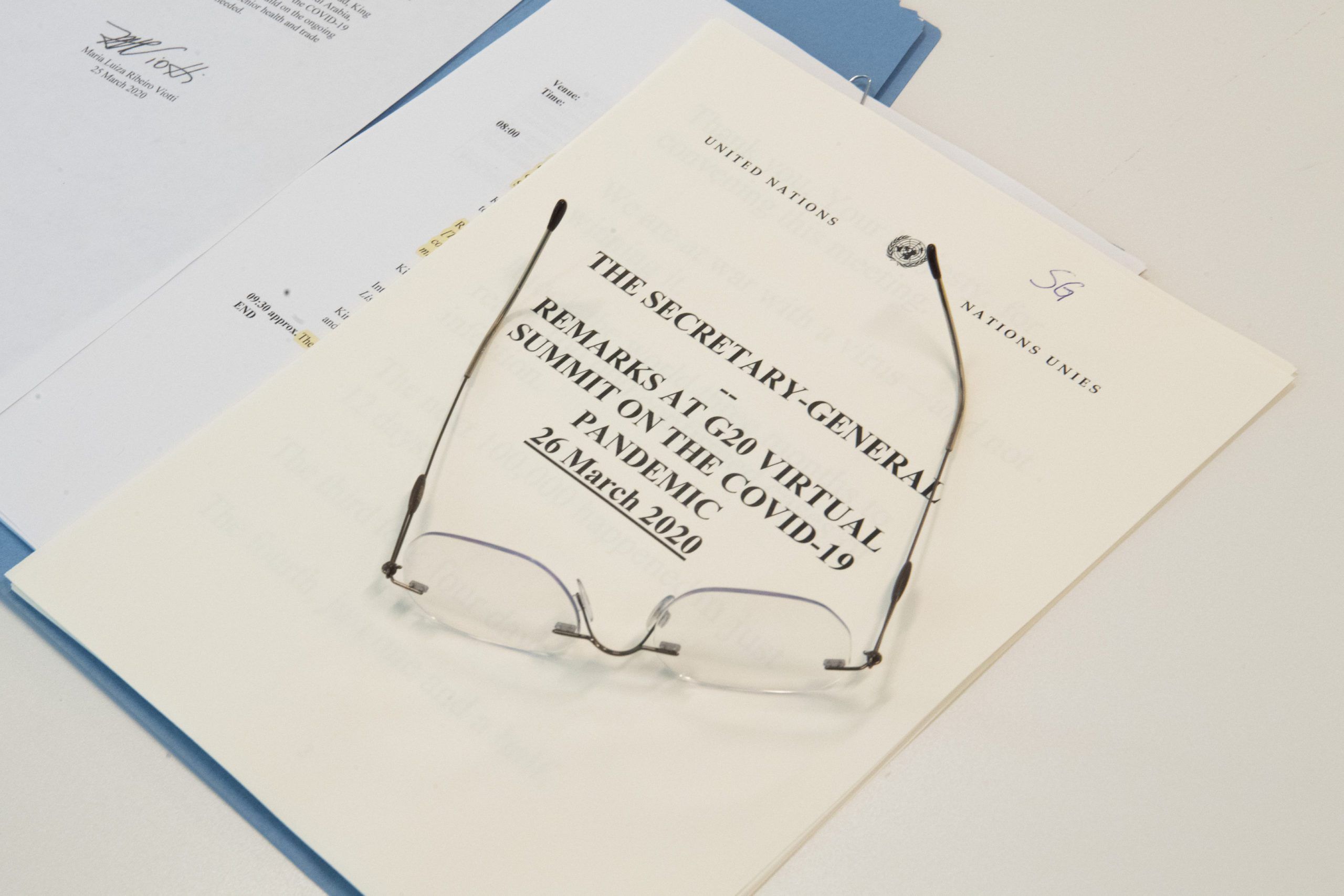 First, on March 25, the organization published a Global Humanitarian Response Plan (GHRP) that aims to address the urgent health and humanitarian needs of populations already caught up in humanitarian crises.
Then, on March 31, the secretary-general issued a report outlining a plan of action for combatting the social and economic dimensions of the crisis. The UN further announced the creation of a COVID-19 Response and Recovery Fund (RRF) to support low- and middle-income developing countries to combat the virus.
These plans come at a time when the world urgently needs greater global leadership and global solidarity. Governments have thus far responded to the virus through a patchwork of unilateral measures. Earlier this month, CIC underscored the necessity of overcoming such unilateralism in favor of global, multisectoral approaches. The purpose of this commentary is to assess whether and to what extent the two new UN plans further this objective. The analysis builds on previous work on the "new way of working"/triple nexus, which underscores the importance of approaches that prioritize localization, prevention, and "building back better," as well as approaches aimed at building and maintaining peace in these trying times.
Overall, we think the combination of the two reports provides a promising framework. The secretary-general's report, in particular, is broad and strategic in its coverage, and frank and to the point in a refreshing and rather un-UN-like way. This note makes 5 points:
The plans get it right on partnership with governments and local civil society
Both plans adopt a strong and strategic multisectoral lens
This global multidimensional framework now needs specific strategies to manage complex triple nexus risks such as food price volatility and conflict
It is important that the two plans work together and avoid dividing the world into "humanitarian crisis" and "development crisis" countries
Despite efforts to be more strategic, the plans still risk being too UN-centric in their funding frameworks
Conclusion: This is a good start. Let's build on it at the IFI Spring meetings and keep the focus both globally and nationally on platforms and partnerships that the UN can convene, not narrow UN system activities.
To read the full analysis, download the report here.