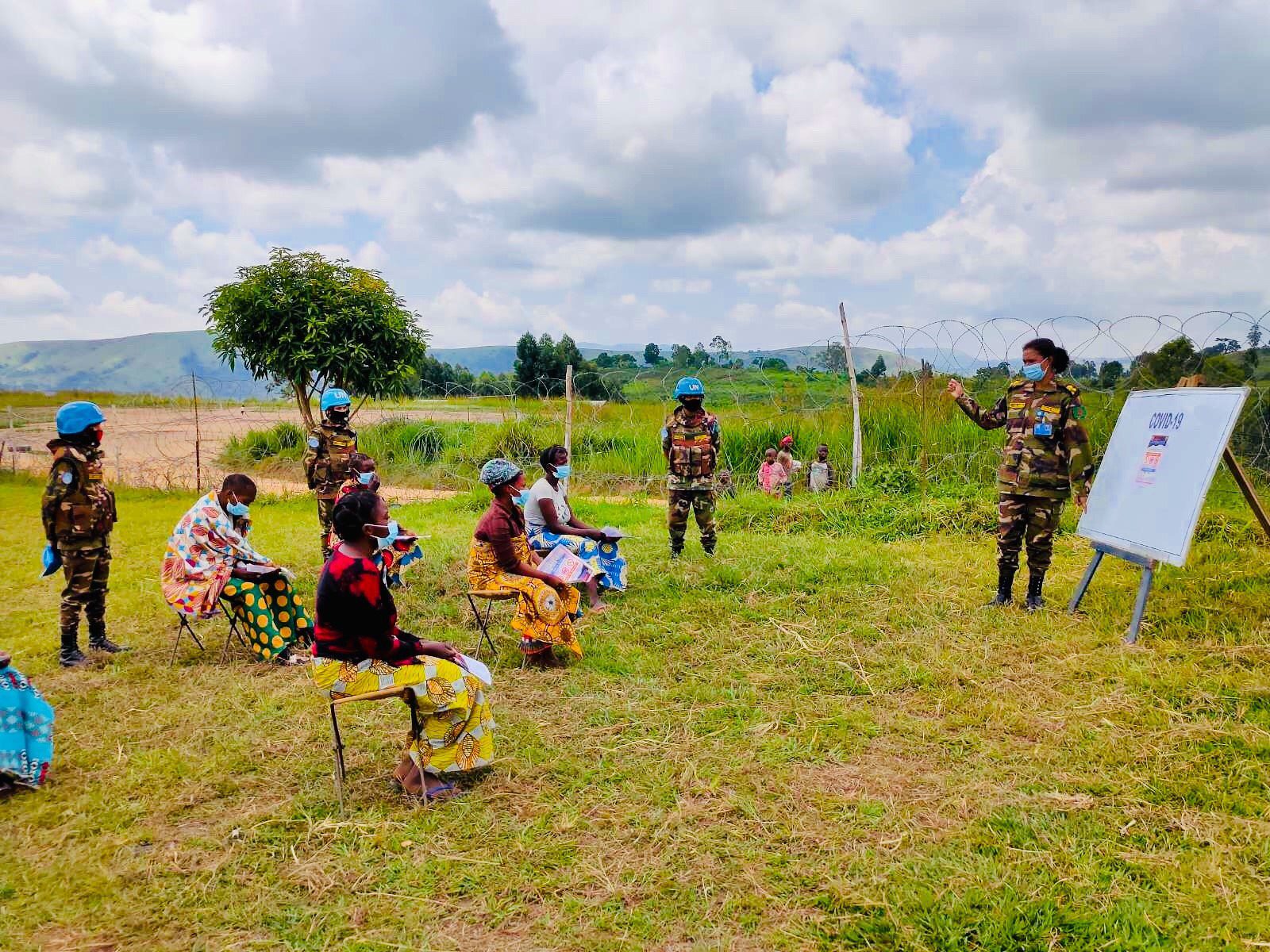 The Call for a New International Treaty to Improve Pandemic Response – an Opportunity to Foster Peace?
The COVID-19 pandemic has been an unprecedented catastrophe. It has precipitated the worst global public health crisis in more than a century, and has induced the worst worldwide economic crisis since the Great Depression. The pandemic has tested the capacity of our political systems to handle acute emergency, and of our laws and policies to protect the most vulnerable. It has upended our daily routines, strained our coping mechanisms, and exposed, in dramatic detail, the fractures and inequities embedded in our social systems.
COVID-19 has also called into question our readiness as a world community to address future crises with agility, fairness, and cooperation. While the health, economic, political, and social consequences of the pandemic have been – and, for so much of the world, remain – catastrophic, COVID-19 is unlikely to be the last pandemic, or even to be the most lethal virus, we may encounter. It is therefore deeply encouraging that a group of world leaders has recently urged the global community to establish a more robust, permanent global health architecture, capable of confronting not only COVID-19 but any comparable or worse threats that may come afterwards. Joining the leader of the World Health Organization, these heads of state have called for a new international treaty to improve preparedness and response, not only within countries but between them. Such a treaty would be rooted in the principle of health for all, and would strengthen national and global capacities to respond to current and future pandemics through international cooperation. After almost three million COVID-19-related deaths worldwide, and amid growing and legitimate concerns about the inadequacies and inequities of the current global health apparatus, this effort is a welcome one.
But health should not be the sole focus of this treaty. The coronavirus pandemic, and measures put in place to stop its spread, have had enormous social costs – including in places which remain relatively unscathed by COVID-19 itself. An economic crisis more severe than any in the last century has spared no country or community, and indeed has hit developing countries, many of which have managed to avoid a major viral outbreak, especially hard. A full-blown hunger crisis is brewing in a growing number of countries: David Beasley, executive director of the UN World Food Programme, has warned of famines of biblical proportions. Indeed, a year into the crisis, levels of acute hunger have doubled, pushing an additional 137 million people to the brink of starvation, which is 45 times more than the number who have died from the disease.
Nor does the second-order crisis that COVID-19 has precipitated stop there. One of the most concerning, and underreported, risks facing the world today is of massive violence. We know, for instance, that across the globe, violence against women has skyrocketed. Mob violence has also increased, as have attacks on civilians in certain contexts. That we have yet to see a major spike in other forms of violence is not reassuring: violence against women, for instance, is itself a major risk factor for other forms of violence. Other such risk factors are also surging. Demonstrations and protests have increased across the world – despite movement restrictions – showing mounting grievances among the public. State repression, loss of trust in institutions, surges in prices of basic goods, exhaustion of coping mechanisms, and worsening inequalities, are leaving too many with too little to lose. In addition, peacebuilding activities have been disrupted by lockdowns and by the diversion of attention and resources elsewhere, further straining social cohesion while creating vacuums that armed groups and criminal enterprises can exploit.
That these and other portents of violence are often slower to manifest than the direct health and economic impacts of a pandemic does not make addressing them any less urgent. To the contrary, it is these risks that too often turn desperate situations into desperately dangerous ones. Although violence is by no means an inevitable byproduct of current or future pandemics, a failure to grapple seriously with pandemics' effects on the social contract could culminate in more wars, more violent crime, more interpersonal brutality, and more terrorist attacks – even if the pandemic itself is brought under control.
Hence, the quality of the global health response is essential, but it should not be designed or delivered in a vacuum. Like other kinds of shocks, pandemics strike at the fabric of society: they undermine trust in institutions, exacerbate inequalities, strain the social contract, and call into question the idea that the future will be better, or safer, than the present. Fragile countries can be especially affected with potentially devastating consequences for themselves and for their regions, should they collapse under the stresses brought by the secondary impacts of COVID-19 or what may come after. But nor are high-income countries immune. Moreover, we know from recent experience that a failure to cooperate at the global level can exacerbate tensions not just within but between countries. It is critical, then, that the impact on peaceful coexistence of current and future pandemics must be brought front and center. The envisaged new international health treaty could be an important means to this end.
Our research suggests that policymakers involved in the negotiations should consider, among others, the following dimensions:
National and international actors should assess the impact that pandemics, and measures to contain them, have or could have on peace/violence dynamics. The evaluation should be context-specific and involve vulnerable populations. It should be undertaken on a continuous basis, and should inform policymaking in all relevant sectors.
National and international actors should ensure that health and economic responses are designed specifically to mitigate risk factors for violence. Planning processes should be multi-sectoral and should involve violence prevention experts. Priority should be given to ensuring that responses avoid exacerbating preexisting grievances, inequities, and faultlines, or creating new ones. In addition, opportunities to use healthcare or economic support, and participative processes, in ways that foster peaceful coexistence should be seized whenever they arise.
International cooperation to combat pandemics should be seen as part and parcel of efforts to sustain peace. Lack of such cooperation, for instance in the supply of personal protective equipment or access to vaccines, is already fomenting new grievances and may present an obstacle to uptake of the proposed new treaty. In addition, measures adopted to contain the spread of the virus in a country produce impacts beyond borders, such as decreases in remittances, or loss of income in trade or tourism. Burden sharing opportunities should be considered to address these costs and the potential devastating impact on more fragile countries. In addition, given the risks identified above, funding for peacebuilding should be maintained or even increased to prevent more fragile countries from collapsing.
The health response cannot be considered in a vacuum; it can represent both a challenge to peace, as well as an opportunity to foster peaceful coexistence. The treaty could encourage member states to adopt a holistic approach that protects health, while strengthening the social contract and encouraging international solidarity to sustain peace.
Photo credit: Bangladeshi female peacekeepers organized an awareness session on COVID-19 for women in Bunia. (Photo MONUSCO/Force)
Aaron Stanley, Lesley Connolly
Stay Connected
Join our mailing list to receive regular updates on our latest events, analysis, and resources.