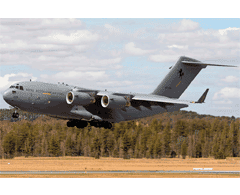 Global Peace Operations Review
Australia's false start on peacekeeping: a post-summit review
Much of the mainstream coverage of this year's UN General Assembly leaders' week focused on Putin and Obama's tete-a-tete on Syria, as well as the adoption of the Sustainable Development Goals.
On the sidelines of the GA, President Obama convened a leaders' summit on peacekeeping. The summit was born of a US recognition that peacekeeping is under extreme stress – weighted down in the quagmires of CAR, Mali, and South Sudan. Western countries have vanished without a trace and left the global south to do the dirty work. The division of labour between those providing the 'treasure' and those providing the 'blood' is not only unacceptable, it is untenable.
The summit was designed to act as a pressure valve. On paper, it delivered. Some 50 countries pledged a total of approximately 40,000 personnel, an impressive surge in the numbers of peacekeepers. The peacekeeping stalwarts of the global south still came through with the most substantial pledges: Rwanda, Pakistan, Uruguay, Bangladesh and Ethiopia all pledged infantry battalions. New and emerging players such as Indonesia and Colombia also pledged to do more.
The biggest story of the summit was almost certainly China's pledge of an 8000-strong standby force. China is currently the largest P5 contributor, with just over 3,000 personnel deployed. If ever fully deployed, this added boost would likely place China among the top contributors overall.
Indeed, the problem with pledges is that they are less solemn promises and more aspirational goalposts. An informal system for holding countries to their pledges, some of which are quite vague, will be necessary. Here, US leadership will be again required to corral and cajole.
So what did Australia offer?
The core of the Australian pledge was spelt out by Australia's foreign minister, Julie Bishop: "We will use our C-130 Hercules and C-17 Globemaster aircraft to provide strategic airlift support to UN peacekeeping operations in crisis situations, wherever and whenever we can." In January of this year, a Royal Australian Air Force C-17 was offered to carry "critical equipment and supplies" to the UN's beleaguered mission in South Sudan (UNMISS). It is likely that this one-off commitment was used as the model for Australia's pledge.
Australia also committed itself to helping prepare its neighbours for the rigours of modern peacekeeping. A particular emphasis was placed on defeating "the scourge of improvised explosive devices." No mention was made of a potential police contribution, despite the fact that Australian Federal Police boasts a highly capable International Deployment Group. Sweden, by contrast, has pledged to deploy 1% of its entire national police force to UN operations.
If Australia is a "reliable contributor," as Julie Bishop has proclaimed, then it is reliably poor one. Only 48 Australian personnel are deployed to UN peacekeeping missions. When all is said and done, Australia's pledged contribution is unlikely to see a spike in the numbers of Australians actually deployed to UN missions. The number is likely to remain fixed below 50.
This lack of commitment underlines Australia's preference for checkbook peacekeeping: Australia is the 13th largest financial contributor to peacekeeping initiatives, but only the 81st ranked police and military contributor. In fact, Australia ranks below Liberia, a country recovering from civil war and also the host of a UN peacekeeping mission, the UN Mission in Liberia (UNMIL).
Much has been made of Australia's history in peacekeeping. Australia has been particularly strong in the Asia Pacific region, supporting UN missions in Indonesia (1947), Cambodia (1991), and East Timor (1999), as well as non-UN missions in the Solomon Islands and Bougainville. The 'only in our region' argument is weak. Surely Australia has a role beyond its own region? If the answer is no, then Australia is a profoundly limited middle power. History suggests otherwise. Throughout the 1990s, Australia sent peacekeepers to Mozambique, Rwanda, Somalia, Namibia and the Former Yugoslavia. The largest contributions included 900 engineers to the UN Transitional Assistance Group (UNTAG) in Namibia and an entire Battalion Group to Somalia as part of United Taskforce (UNITAF).
If Australia wants to sit on the Security Council in 2029-30, making decisions about peacekeeping mandates, then it must genuinely recommit to the Council's core business: peacekeeping. The status quo paints Australia as arrogant and indifferent to the demands of modern peace operations.
So what should Australia be doing on peacekeeping? The short answer is more.
Finland, Australia's potential challenger for a spot on the Security Council in 2029-30, is one of the strongest European contributors with a total of 337 personnel deployed. At the 28 September summit, the Finns pledged extra support: an amphibious task unit, Special Forces, military observers, police, and a Chemical Biological Radiological Nuclear lab and training capacity. Finland's commitment follows Jim Della-Giacoma's recent suggestion that the UN needs "small units of high quality." Australia could have followed suit by providing a few select niche capabilities. The airlift commitment is a good start. But it falls short of a genuine recommitment.
The continual invocation of Australia's proud peacekeeping history is beginning to ring hollow. The government, Department of Foreign Affairs and Trade, and Australian Defence Force must now ask the obvious question: what is Australia's peacekeeping future?
Peter Nadin is an independent researcher based in Sydney, Australia. He is the author along with Patrick Cammaert and Vesselin Popovski of 'Spoiler Groups and UN Peacekeeping' (London: IISS/Routledge, 2015) | Twitter: @PeteNadin
Céline Monnier, Habib Ur Rehman Mayar
Stay Connected
Join our mailing list to receive regular updates on our latest events, analysis, and resources.