Data for Peace Dialogue: Using AI for Fighting Modern Slavery - Lessons for Peacebuilding
Over 40 million people today are trapped in modern slavery and conditions of severe exploitation worldwide. One in four of them are children, and almost 71 percent are women and girls. Governments are already behind in their commitment to eradicate modern slavery and achieve UN Sustainable Development Goal 8.7 by 2030. Data about this form of human rights abuses and vulnerabilities can be difficult to collect and patterns of exploitation difficult to see. On top of that, armed conflict, natural disasters, and other humanitarian settings increase vulnerability to certain forms of forced labor, modern slavery, human trafficking, and child labor. In response, some organizations and researchers are looking into available data and the potential of computational science, artificial intelligence, and machine learning tools to help stop modern slavery.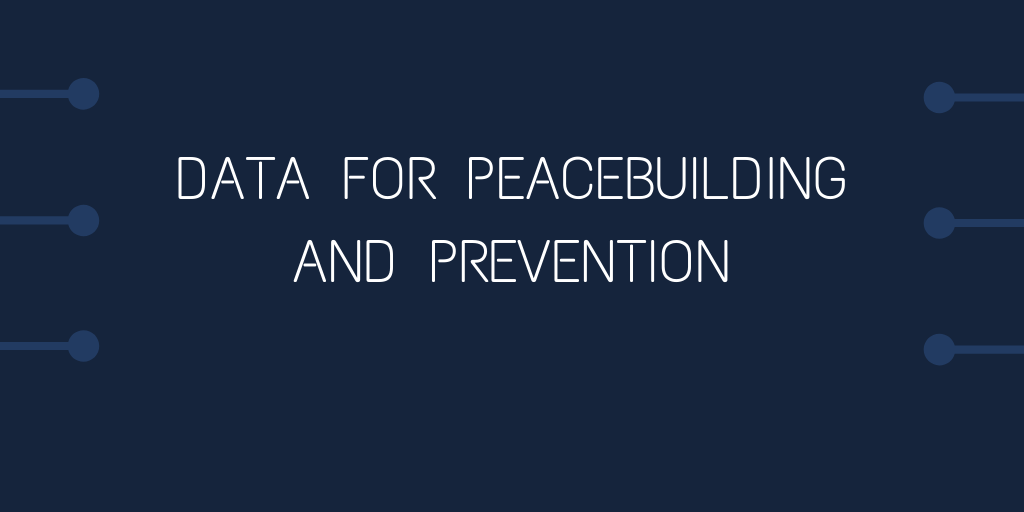 Join this month's Data for Peace conversation to answer the following questions and explore practical examples where state-of-the-art AI are combined with novel data streams to advance the eradication of modern slavery.
How can machine learning shed light on people's vulnerabilities to crimes of modern slavery and help us better understand the environments at high risk?
How can data-driven approaches be used to help identify hidden populations targeted for exploitation and detect them before they become vulnerable?
How can natural language processing assess statements from corporations to honor compliance requirements and hold businesses accountable in a better way?
Additionally, speakers will also show why providing domain expertise, lived experiences, and expertise outside of the computer science field is vital in this work, in addition to how they ensure protection of privacy and security in their work.
Agenda
10:00 – 10:10  Welcome and Intro
10:10 – 10:40 "Using AI for Fighting Modern Slavery"
10:40 – 11:00    Q&A
Featured Speakers
Alice Eckstein, Project Director, Delta 8.7
Doreen S. Boyd, Rights Lab Associate Director and Professor of Earth Observation, University of Nottingham
Gavin Smith, Assistant Professor N/LAB, The University of Nottingham
Adriana-Eufosina Bora, AI Policy Researcher & Project Manager, The Future Society
Paige Arthur, Deputy Director, NYU Center on International Cooperation
Branka Panic, NYU CIC Non-Resident Fellow, AI for Peace Founder 
Vertical Tabs