Data for Peace Dialogue: From Data to Peace – A Dialogue with Facebook
Social media can spread misinformation and hatred, fuel polarization, and incite conflict and violence. It can also help people combat hate speech, facilitate dialogue and inclusion, prevent conflict, and sustain peace. Big tech companies such as Facebook often are in the very center of these debates. From the United States to Myanmar, Philippines, India and other parts of the world, the impact of Facebook and its products continue to grow, sometimes with dire consequences.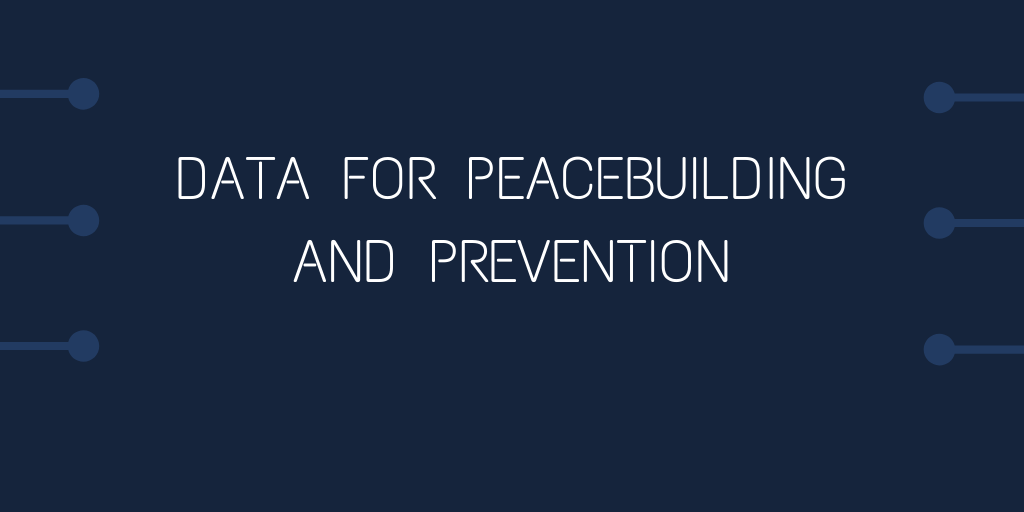 Tuesday, April 27, 2021
2:00 PM – 3:00 PM EST
Facebook recently took an important step in demonstrating the importance of preventing and mitigating human rights violations. Last month Facebook launched a corporate human rights policy, committing to respecting human rights as set out by the United Nations Guiding Principles on Business and Human Rights. In recent years Facebook also published its Human Rights Impact Assessment, established an independent Oversight Board, and disclosed data to the Independent Investigative Mechanism on Myanmar. In this session, we welcome Miranda Sissons, the Human Rights Director at Facebook, to share with us the goals of the human rights policy and discuss impacts of Facebook as a social media and tech platform on peacebuilding and conflict and violence prevention.
Join the April Data for Peace Dialogue event to hear more about the latest efforts and progress to prevent and mitigate adverse human rights impacts, prevent violence and sustain peace, and the potential of utilizing the Facebook platform and new tools it offers to follow, analyze, and report on what's happening on social media.
2:00 – 2:10 Welcome and Intro
Paige Arthur, Deputy Director, NYU Center on International Cooperation
2:10 – 2:30 "From Data to Peace – The Role of Big Tech Companies"
Guest Speaker: Miranda Sissons, Director of Human Rights, Facebook
Discussant: Branka Panic, NYU CIC Non-Resident Fellow, AI for Peace Founder 
2:30 – 3:00 Q&A
Vertical Tabs