Data for Peace Dialogue: "Do No Harm" In The Digital Age
Data science methods can bring immense potential to support peacebuilding and humanitarian work. However, we must recognize that these methods come with an extreme risk to both the privacy and lives of vulnerable populations if the data is misused or used inappropriately. Although these risks exist across different contexts, the sensitive nature of conflict or violence affected areas uniquely exacerbates these challenges. In order to "do no harm," we must be able to understand and tackle the technical and ethical issues of working with data about crisis-affected people.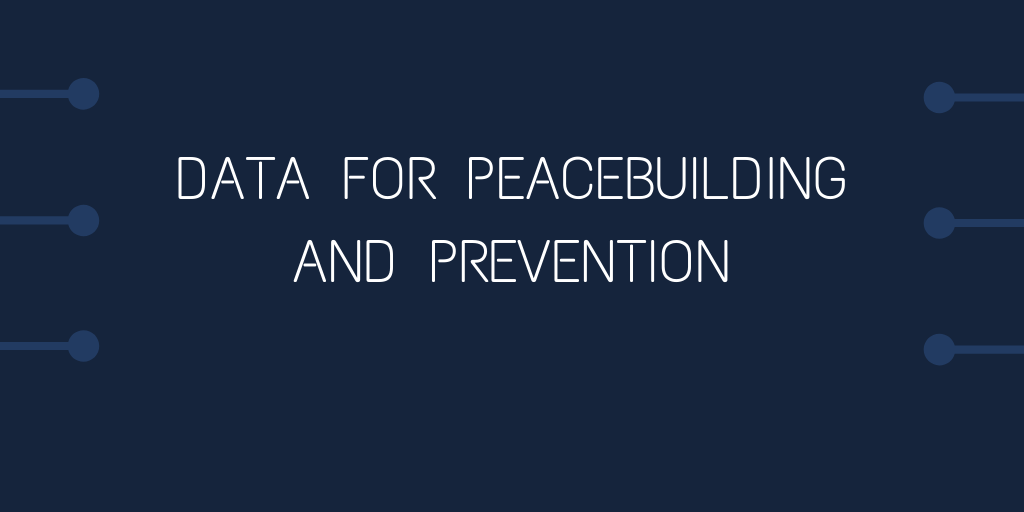 "Do No Harm" In The Digital Age: Risks For Populations In Fragile And Conflict Settings
Tuesday, September 28, 2021
10:00 - 11:00 AM EST
Watch the webinar recording
Join this month's Data for Peace conversation to explore the new dimensions of "do no harm" approach in the digital age and answer the following questions:
How do we ensure protection for people affected by conflict and violence in a digital era?
What are specific technical and policy mitigation measures ensuring the use of data and technologies as responsibly and as safely as possible?
How do we bring ethical principles from theory to practice? What tools do we have in our toolbox?
How do we respond to risks without trading off the potential usefulness for humanitarian action?
Afghanistan is the latest reminder of our urgent need to understand all aspects of merging new technologies and humanitarian, peacebuilding, and development work. As the Taliban seized control of major cities, people grew concerned that the group could use social media and other online information to identify citizens who previously worked for the Afghan security forces, civilian government, or foreign organizations. People also struggled to understand the full scope of the situation left behind by international actors and their data-driven projects. Activists are now stressing the risks to Afghans created by all actors who were providing assistance through data and digital tools and calling for greater protection. The situation in Afghanistan is another dire reminder about the need to establish a mechanism that ensures responsibility of actors in conflict and fragile settings to protect vulnerable populations from both intended and unintended consequences.
This discussion aims to examine previous efforts to answer these challenges and identify the blind spots that are still causing harm. We aim to highlight the need for a complete understanding of the uses and impacts of technology in fragile and conflict settings. It also explores the role of civil society organizations and local communities who are often left out of conversations about the technologies that impact their security.
Agenda
10:00 – 10:05 AM Welcome and Intro
Paige Arthur, Deputy Director, NYU Center on International Cooperation
Branka Panic, NYU CIC Non-Resident Fellow, AI for Peace Founder
10:05 – 10:40 AM "Do No Harm" In The Digital Age: Risks For Populations In Fragile And Conflict Settings
Delphine van Solinge, Digital Threats Advisor, ICRC
Jos Berens, Data Policy Officer, UNOCHA Centre for Humanitarian Data
Nanjira Sambuli, Fellow, Carnegie Endowment for International Peace
Jennifer Easterday, Co-Founder & Executive Director, JustPeace Lab
10:40 – 11:00 AM Q&A